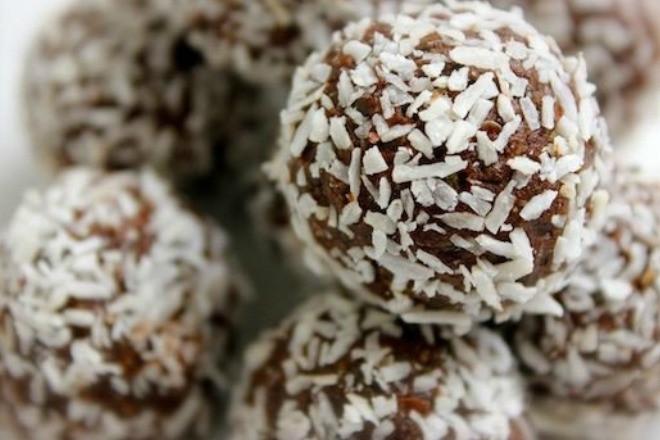 Protein Ball Recipe
Protein Balls are a handy snack for on the go & they are so simple to make! There are many recipes available for all sorts of protein balls, this delicious recipe is from our Brand Ambassador Chynthia.
Ingredients:
250g Dates
150ml Hot Water
500g Almond Meal
3 scoops Protein
2 tsp Cocoa (optional)
Shredded/Desiccated Coconut
- Blend dates with hot water until smooth in a blender/food processor
- Add almond meal, protein and cocoa, mix together until combined 
- Roll into balls and coat in the coconut.
For different flavours try using different flavoured protein or adding dried fruit, nuts, chopped chocolate or anything else you can find.
Enjoy!