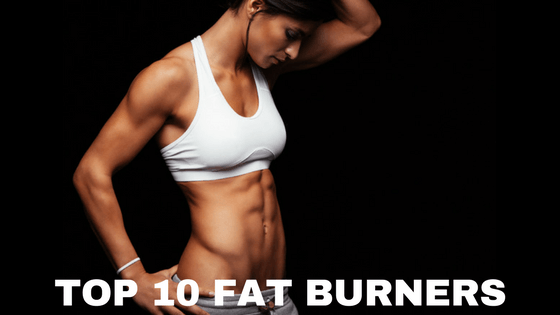 Best Fat Burners in Australia: Guide to Thermogenic Supplements 2018
Skip straight to the Best Fat Burners
INTRODUCTION TO FAT BURNERS
The recent surge in technology has glued people to their chairs, sofas, and computers. Because of this, it's obvious that humanity just isn't as active as it should be. The results are devastating to look at, as more and more individuals struggle with obesity now more than ever. Sadly, even the ones who aren't obese may still have some excess fat that's doing them more harm than good in the long run. Unfortunately, this could mean that they'll have a greater chance of getting diagnosed with diabetes, heart disease, high blood pressure and other life-threatening illnesses. And while all of the above may seem bleak at first glance – there is hope.
'Exercise' is that one simple hope and it comes in all shapes and forms. Whether you're a beginner who's looking for a place to start, or a world-class athlete looking to shred some excess fat – training is a non-negotiable clause. Exercise by itself, however, won't do much without proper nutrition, adequate amounts of sleep, and the right supplements – which is exactly what we'll be getting into today.
But even if you nail down getting enough sleep and working out on the first try, getting your hands on a fat-burner that works can leave you totally drained. The fat-burners market is alive and kicking, but it saw some stagnation due to many trainers opting for pre-workouts instead of fat-burners. Pre-workouts, however, are not designed to work as just fat-burners, whilst fat-burners are specifically engineered to burn fat. 
With that being said: finding a fat-burner that works, has no side-effects, and is everything as advertised – is hard. In fact, the current market is oversaturated with products of many shapes and sizes, and it's easy to get lost in this jungle without a proper guide. Thankfully, we're here to help, because we've created  2018's ultimate fat-burning supplements guide. In it, we'll discuss training methods, tips, tricks, and the best fat-burners that will help you get rid of fat whilst staying perfectly healthy. 
HOW TO FIND GREAT FAT BURNERS THAT WORK
First off, prepare to be overwhelmed. The ingredients found on lesser quality fat-burner labels can be confusing, misleading, incomplete, and everything but clear. We don't want that, so we'll focus our efforts towards recognising which ingredients serve which purpose.
Therefore, high-quality fat-burners usually contain:
Green Tea Catechins
Catechins are water-soluble polyphenols that have thermogenic effects. Catechins found in green tea (Camellia Sinensis) are actually four molecules, one of which is the highly potent EGCG (Epigallocatechin gallate). EGCG dominates among the four catechins molecules in green tea and most clinical studies are centered on it.
In one study, all participants were asked to take an exact dose of green tea extract and the results were later compared to a placebo control group. The green tea extract group showed a significant increase in 24-hour expenditure of energy when compared to the group that took placebo pills. Furthermore, the subjects that received green tea extract showed a major increase in fat oxidation levels relative to the placebo group. Finally, that same study concluded that green tea catechins play a crucial role in thermogenesis and the breakdown of fat through substrate utilisation and energy expenditure.
Additionally, another study by leading author Tsi D showcased how the catechins in green tea can play an important role in keeping body fat percentage in check. In a clinical study, participants were asked to take an identical dose of green tea extract and were later compared to a given baseline. All participants who took green tea extract had a significant decrease in their body fat percentages.
Scientifically speaking, green tea catechins are shown to inhibit a substance called 'catechol-O-methyl-transferase', or COMT in short. COMT is an enzyme that is responsible for noradrenaline degradation – therefore catechins delay the effects that noradrenaline has on adrenoreceptors. In simpler language, this tells us that taking green tea catechins in supplement form speeds up the process that is responsible for burning fat in the body.
Caffeine Anhydrous
When paired with green tea catechins, caffeine anhydrous becomes a powerhouse of a weight-loss – and a highly potent – fat shredding agent.
In the scientific community, this compound is referred to as 1, 3, 7-trimethylxanthine, and is one of the main ingredients found in all high-quality fat-burners for both men and women. The main reasons for including caffeine anhydrous in all major fat-burning formulas (besides it being awesome) are its several properties listed below:
Enhances thermogenesis

Increases lipid oxidation

Improves mental focus

Promotes the generation of energy for longer training sessions

And more
What's more, the benefits of measured caffeine doses were confirmed by several unrelated clinical trials, which all proved its properties, as seen above. In fact, research has suggested that bodybuilders may greatly benefit from taking caffeine anhydrous in supplement form since it increases their energy expenditure without 'messing up' their protein or carbohydrate metabolism. What this means is that caffeine can help 'bypass' glycogen, or the muscle protein, and go straight into stored fat for energy, therefore preventing the degradation of swell muscle shape that sometimes takes years to build.
Furthermore, caffeine anhydrous' benefits don't stop there. This compound also helps with priming you for higher intensity activities at the gym. Ingesting caffeine pre-workout increases the metabolic rate, sharpens focus, and prepares the body for a full-on 'assault by exercise', by tapping into the fat reserves for energy. 
To fully utilise caffeine anhydrous' metabolic, thermogenic, and energy-boosting effects, be on the lookout for a fat-burning formula that contains green tea catechins as well. The combined effort of caffeine and catechins will work in unison to give you the ultimate boost to your fat-shredding routine.
Cissus Quadrangularis 
To final piece to close off the fat-burning ingredients trifecta is Cissus Quadrangularis, colloquially known as 'devil's backbone'. Supplementing with this herb leads to many benefits for the recipient, with the most important being the cutting down of excess fat.
In a double-blind study to check the effects of devil's backbone, one group of participants were asked to take an exact dose of Cissus Quadrangularis and were later compared to a placebo group. The results showed that the group that took Cissus lost more weight over a period of six weeks relative to the group that underwent the placebo treatment.
To show off real muscle that's hiding beneath the accumulated fat – look for fat-burners that, besides caffeine and catechins, also contain Cissus Quadrangularis in a full-studied amount.
HOW TO MAKE YOUR FAT-BURNERS MORE EFFECTIVE
To successfully shed flab, taking fat-burning supplements is just one part of a complex equation that also involves smart dieting, work-play balance, and intense exercise – among many other factors. Below we share some tips and tricks on how to make your fat-burner more effective and bring your fat-torching game to the next level.
Plan Ahead
All good things in life happen when you plan ahead. Whether you opt to make up your own plan or consult with a fitness pro instead – this will have a huge impact both on your performance and your motivation.
The same rule also applies before deciding on which fat-burner is best suitable for your body – which we'll discuss below.
Pick the Right Fat-Burner Out of Hundreds of Others
As we mentioned above, the current market is oversaturated with fat-burners of all shapes and sizes. This means that choosing the right one for you won't be easy, but there are certain guidelines which you can follow that can make this task all the easier.
First off, fat-burners generally fall into two broad categories:
Stimulant-free

Stimulant-based
Stimulant-free blends are perfect for individuals who are sensitive to stimulants such as tyramine, synephrine, yohimbe, and caffeine. If you're looking for these kinds of fat-burners, try to find products that contain ECGC, green tea extract (catechins), and acetyl-L-carnitine. All of these compounds burn fat very effectively whilst being free of the effects the aforementioned stimulants may trigger.
Additionally, stimulant-free fat burners may contain ingredients that suppress the appetite to promote an all-natural loss in fat. These ingredients include white kidney bean (Phaseolus Vulgaris), artichoke extract (Cynara Scolymus), and Caralluma Fimbriata extract.
On the other hand, stimulant-based fat burners can contain the following stimulants: synephrine, tyramine, yohimbe, and caffeine. Stimulants are known to improve focus, increase energy expenditure, keep appetite in check, and play an important role in using stored fat as energy during a workout. Stimulant-based products may also contain stimulant-free compounds to improve potency.
Timing is Everything
Since counting calories is essential for fat loss – take a scoop 30 minutes before breakfast and lunch in order to fully utilise your fat-burner properties. If evening workout is not your thing, or if you want to include a stimulant-free fat burner into your diet – take a recommended dose 30 minutes right before dinner. This plan will ensure that you feel satiated after a meal, and will also provide a significant boost to your metabolism to feel energised and healthy.
Water is Your Friend
Including fat-burners in your diet will make you sweat more, since these products 'fire-up' the metabolism and stimulate the body to work harder and faster. In addition, some stimulants like caffeine have diuretic effects – meaning more visits to the restroom than usual. These changes in your 'daily body habits' may lead to dehydration and a 'sluggish' metabolism if not addressed properly.
To counter them, drink at least three to four liters of water per day, or one extra cup (250 ml) of water with each fat-burner scoop that you take. This way you'll make sure that your body stays well hydrated – whilst the fat-burner formula properly absorbs. If you happen to train in hot and humid environments, double the amount of water to reap all benefits later.
Cycle Your Fat-Burning Formula
Prolonged use of stimulant-based supplements can desensitise the body to the ingredients found within them. In addition to that, an excessive use of stimulants can increase cortisol (a hormone that breaks down muscle tissue and increases the storage of fat) levels in the body – even truer when you're opting for a fat loss diet. To altogether stop these effects from occurring, you should try to cycle your stimulant-based fat burner for three to four weeks, and then abstain for two weeks straight. During these two weeks between cycles, reach out for a stimulant-free fat burner to achieve optimum results.
If you're unsure as to whether or not should you cycle your current product, the best way to solve this issue is to trust your gut. It may sound unscientific, but more often than not, your intuition (as well as your physical symptoms) will immediately tell you if you should continue taking a certain product or not. Furthermore, if you don't get that boost out of your fat-burner as you used to several weeks back – that's a telltale sign that you should enter the pause mode. 
Don't Skip Out on Sleep
Sleep is precious and is an overlooked 'asset' that is completely free. Yes, it costs time, but the benefits you get from a quality shuteye can far outweigh everything we've talked about so far. In fact, some individuals turn to fat-burners just because they fail to address the underlying problem: lack of quality sleep.
Regularly skipping on sleep can lead to all sorts of problems, including increased cortisol and decreased testosterone levels. This combination is fatal for achieving lean muscle physique since it prevents any new muscle gains and also greatly interferes with fat loss. To add insult to injury, chronic sleep deprivation makes individuals susceptible to all sorts of bad things, including type 2 diabetes, cardiovascular disease, increased blood pressure, and more. You've probably heard this before, but getting eight hours of sleep each night will rejuvenate your body and clear your mind to better face life's challenges with stamina and vigor.
If your fat-burner starts interfering with your circadian rhythm (and therefore your sleep schedule), cut off any intake after lunch. A good rule of thumb says that you shouldn't take any stimulant-based fat burners after 6 PM, or you'll have a hard time getting adequate amounts of sleep. For all those night owls out there, make sure that your fat-burners are both caffeine-free and entirely stimulant-free.
Employ the Cardio Rule
The 'cardio rule' dictates to take one stimulant-based fat burner dose right when you wake up, and then another dose 30 minutes before your cardio training. Make sure that your preferred fat burner contains both green tea extract and caffeine. These compounds have a synergistic relationship that will result in the release of norepinephrine – triggering the thermogenic effects faster and leading to fat loss sooner.
Norepinephrine is a hormone that plays a major role in lipolysis, cutting down on appetite, and the mobilisation of fat. On the other hand, the caffeine in fat burners improves mental focus and serves a crucial role in the use of stored fat as energy. In plain English, this means that caffeine will offer you more energy to crush those barbells at the gym and build the perfect body as you've always imagined it. 
OK, now that we've seen what to look for in a fat-burner, let's go sift through multiple products and list the best, high-quality fat-burners of 2018.
BEST FAT-BURNERS OF 2018
For those just entering the supplement game, Oxyshred is the best fat-burner among many others, period. It's excellent for both beginners and seasonal pros, and the occasional sports daredevil who's always looking for new thrills. This is a well-rounded product that offers thermogenic, metabolic, and energy benefits – without the side effects of overstimulation (as it's happened before with lesser-quality fat-burners). 
What's more, EHPLabs devoted plenty of time to bring about the best formula possible for an all-natural and healthy fat loss. In fact, Oxyshred is a powerhouse of a product that ticks all the right boxes – in all the right training circumstances.
Currently, Oxyshred is available in six flavours for everyone to pick their favourite.
Buy EHP Labs Oxyshred
Viper has released yet another combination of supplements in one product; this time specifically to shred and burn fat to the fullest. The supplements including in this stack make for the perfect one-two punch to kill fat and get your body to the best possible shape it can be.
VIPER SHRED: ULTRA FAT BURNER
Viper Shred is currently one of the most stimulating fat-burning supplements on the market. Although they do have a similar product in capsule form, the Viper Shred in this supplement stack is a powder form and is surprisingly stronger than the capsule version. Featuring only THREE calories and an extremely high dose of each ingredient, Viper Shred is the ultimate fat burner to help you reach your fat/weight loss goals.
VIPER CARNITINE 3X: SHRED | FOCUS | ENERGY
Delivering exactly what it advertises, Viper Carnitine 3x offers three intense Carnitine ingredients that help users to burn fat, lose weight, and improve mental focus and physical performance. Featuring Acetyl L-Carnitine, L-Carnitine Fumarate, and L-Carnitine Tartrate, it's no wonder how Viper Carnitine 3x is able to help you melt off all that undesired fat.
VIPER CUSTOM-MADE BLENDER BOTTLE
That's right! Not only will you get two phenomenal pre-workout supplements with this package, but you'll also be getting an extra blender bottle at hand. Branded specifically to match its brother and sister pre-workout supplements, this custom-made Viper blender bottle is the perfect accessory to thoroughly enjoy your supplements anytime, anywhere.
Buy Viper Shred Series Fat Burning Stack
When it comes to supplements of any kind, Body War Nutrition almost immediately comes to mind. Their products hold a successful streak of being one of the highest quality supplements money can buy.
Body Shred by Body War Nutrition deservedly takes the third spot on our shortlist. This fat-burner has it all: a scientifically proven metabolism-boosting formula, the highest quality stimulant-based complex, and a healthy formulation for natural appetite suppression. Body Shred is slightly stronger than EHPLabs Oxyshred and features a 100% transparent labeling for easier comparison with other products.
Bottom line is, you can't do wrong with Body Shred in the long run.
Buy Body War Nutrition Body Shred
This supplement is one of the strongest fat burners with the highest concentration of stimulants present in its powerful formula. Besides being labeled as a potent fat-burner, Alphamine Advanced is also an advanced pre-workout product that has the properties to improve focus, raise motivation levels, and give energy where and when is most needed.
As mentioned, this fat-burner is stronger than some of its competitors, so make sure to take lower doses in the beginning and build your way up from there.       



DY Black Bombs Powder is effective because it does two main things:
Maximises fat-burning

Suppresses appetite
Black Bombs does this by combining several clinically tested ingredients that work in unison to escalate your fat-burning desires to the next level. As a matter of fact, these ingredients increase the metabolic rate, provide a major boost in energy levels, and reduce the amount of calories that enter the body by a significant margin.
And what about effectiveness?
The truth is, Black Bombs is strong. Very strong. This product can make your typical fat burner look like a walk in the park. What's more, the Black Bomb Powder by Dorian Yates Nutrition is notable for its effects on users who are looking to cut before a competition, a bout, or any other event that requires a quick reduction in body fat.
Buy Dorian Yates Black Bombs (Powder)
Just like its powdered counter-part, Dorian Yates is a one-of-a-kind fat burner that maximises fat-burning and suppresses your appetite. The only difference is, it's in capsule form!
Some of the benefits of DY Black Bombs include:
Experience immense feelings of euphoria, motivation, and a general mindset of 'getting things done'

Trust in Dorian Yates – Black Bomb will provide the ultimate formula to get rid of fat in the quickest (and healthiest) possible way

Allow for the activation of the ultimate thermogenesis like you've never witnessed before

Great for cutting and achieving a lean figure – suitable for both males and females alike

Dorian Yates Black Bomb is, simply speaking – the Bomb
Buy Dorian Yates Black Bombs (Capsule)
Raspberry Ketones are a natural compound found in red raspberries that responsible for a luscious, unique-to-raspberries only smell, aroma and taste. This substance can also be found in other fruits, including cranberries, blackberries, and kiwis – in lesser amounts. In addition to serving as a weight loss supplement, Raspberry Ketones have been used in soft drinks, ice cream, and other foods to give them flavour.
Moreover, Raspberry Ketones have a similar chemical structure to capsaicin and synephrine – the latter being a well-known stimulant. Both of these molecules are shown to help with boosting metabolism and aiding in weight loss.
Eagle Supreme Raspberry Ketones & African Mango is a high-quality, extremely potent, and all-natural fat burning formula in capsule form. As its name suggests, this product contains Raspberry Ketones – very potent compounds that regulate weight management thanks to their unique chemical structure. Upon consumption, Raspberry Ketones increases Adiponectin levels – a hormone known to battle inflammation and prevent several illnesses such as diabetes or heart disease. In addition to its previous healing factors, Adiponectin also prevents aging, helps with glucose management, and stops the forming of adipose tissue more so known as fat.
Buy Eagle Supreme Raspberry Ketones & African Mango
Body Effects is a high energy weight-loss powder. What makes this product so unique is the high amount of ingredients and the different types of ingredients in the supplement. It contains an appetite suppressant, a mood enhancer, high energy, and an ingredient to help with water retention and bloat. Body Effects gives you nearly everything your body needs to lose weight. An easy-to-use supplement, one scoop and a cup of water will give you all the energy you need for your workout in just 5-10 minutes.
Simply put, Body Effects should be used by anyone who is just looking to get more energy for their workouts. Remember that this product is both a weight-loss supplement and a pre-workout supplement. Some of the main reasons individuals take this product are because:
They want to lose more weight

They want more energy for their workouts

They need an appetite suppressant

They want to feel better (due to the mood enhancer)

They want to cleanse their body (from the fiber contained in this product)

Just to simply get some more vitamins into their system
Body Effects is such a versatile product that it can be used by so many people. Men and women alike can use body effects for any combination of reasons above, and it also tastes great!
Buy Power Performance Body Effects
9. Muscletech Hydroxycut Hardcore Next Gen
This fat-burner came out back in 2016 and has since cemented its way as one of the better supplements on the current fat-burning market. Hydroxycut Hardcore Next Gen is Muscletech's flagship product, and its main properties include the usual: 
Suppresses appetite

Kick-starts the metabolism

Enhances attention and focus

Promotes healthy fat-loss whilst maintaining muscle
On top of that, HH Next Gen features additional ingredients such as ginger and skullcap that are known to promote motivational boosts and faster recovery after a workout. Overall, Muscletech Hydroxycut Hardcore Next Gen is an excellent choice for anyone looking to jump-kick that excess fat to the curb.
10. BPM Labs Annihilate Black Label
BPM Labs Black Label Annihilate is a slight improvement over the original Annihilate, which launched back in 2016 and conquered the supplement scene by storm. The key difference that separates these two products is the addition of Pouchong Tea Extract in place of Eria Jarensis relative to Annihilate 1.0. Besides Pouchong Tea Extract, Annihilate Black Label also contains:
African Mango

Green Tea Extract

Cacao Plant Extract

Tetradium Extract

Naringen

Bitter Orange Peel Extract

Niacin

Caffeine

Thiamine

And more
The listed compounds do the usual fat-burning stuff, such as increasing energy, stimulating both the body and the mind, providing additional 'fuel' for extended training sessions, and all sorts of things that will torch those love handles in no time. As an added bonus, the Cacao Plant Extract will promote healthy blood flow there where it's most needed during exercise.
11. Universal Nutrition Animal Cuts
Animal Cuts entered hiatus on the Australian market due to formula reconsideration, but as soon as it resurfaced – it came back stronger than ever. This product features a wide range of stimulants, focus enhancers, appetite "killers" and other ingredients that boost the metabolism and promote healthy thermogenesis as soon as it dissolves into the bloodstream. 
Universal Animal Cuts is a supplement for advanced users, due to it containing stronger ingredients than the average fat burner on shelves. It does the job right, however, and for that fact alone – it takes the #6 spot in our lineup.
12. Platinum Labs Optiburn Amped
Despite being our number seven pick – Optiburn Amped still packs enough positives to be taken without second thoughts. Amped will literally get you 'amped' and ready for all upcoming challenges in life – especially those curls at the gym. This product contains caffeine, acetyl l-carnitine, green tea extract, green coffee extract, synephrine, CLA, and more.
Platinum Labs Optiburn Amped is stronger than your average fat-burner and is not recommended for beginners.
13. Beast 2 Shredded
Beast 2 Shredded has the oldest formula on this list, but that doesn't stop it from firmly holding its ground as the #9 overall pick. B2 Shredded features a combination of ingredients that work very well with each other and provide everything that one looks for in a quality fat-burner in 2018. 
Additionally, Beast 2 Shredded contains some pre-workout ingredients such as Beta-alanine and cAMP that serve as agents to promote stamina and increase overall training capacity. The one thing that Beast 2 Shredded can improve upon is its taste, but otherwise is a great fat-burner supplement for those after a chiseled, lean beach body.