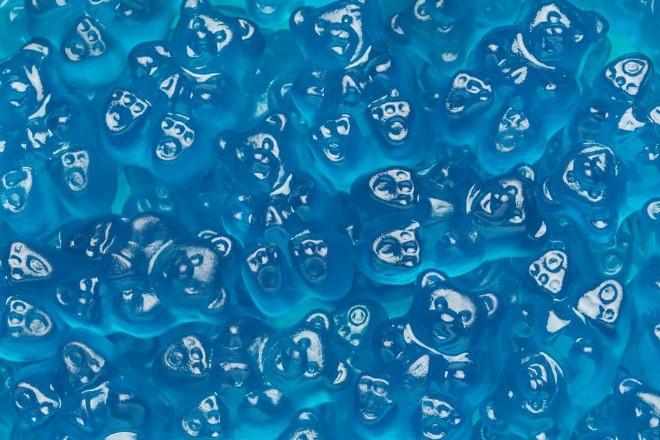 Supplement Hack - Pre Workout Gummies Recipe
Use this fun hack to turn your favourite pre workout into a delicious gummy treat with all the health benefits that come from Gelatine; anti-ageing, weight loss, bone strength, joint support, digestion, just to name a few... It's worth a google.
There are a few versions of this recipe floating around the worldwide web but after some trial and error this is the favourite.
NOTE: This recipe is designed to make 4 serves. Be aware of your caffeine tolerance and carefully calculate mould sizes. 
YOU'LL NEED:
4 serves of Pre workout (I used Dust v2 Black Lemonade)
Gelatine Powder Setting Agent
Hot & Cold water
Measuring cup
Whisker
Moulds - To keep it simple I used 4 x Silicon Muffin Cups (see picture).
METHOD:
In your measuring cup, mix 4 teaspoons of gelatin powder with a small amount of boiling water (only enough to dissolve the mixture).
Whisk/stir until fully dissolved.
Add cold water and fill to the 1 cup line.
Add your 4 serves of pre workout and stir well.
Transfer mixture to moulds.
Refrigerate for 4 hours. 
Remove from moulds and store in a sealed container/snap lock bag.
OPTIONS:
Adjust recipe according to your goals and caffeine tolerance. 

Using a bad tasting pre workout? Try using flavoured jelly instead of gelatine powder.

Try using BCAA's instead to make delicious anabolic snacks.  

No moulds? Use ice cube trays, muffin trays, plastic containers or cups. 
IMPORTANT:
Please consume caffeine responsibly.
Remember to stay hydrated for optimal workout performance.